It is easier than you think
1. REGISTRATION
To register for the program, the only thing you need to do is to fill in a registration form. After that, our mentor will contact you with more information regarding the consultation of your B2B idea.
2. OPEN HOUSE
Interesting business ideas will be invited to OPEN HOUSE – one2one consultation with a mentor. You will get feedback on your project, whether you fit into the program and whether the program can be beneficial for you.
Open House takes place every first Tuesday in a month (if there is not an exception) and successful teams will receive an invitation to our incubation.
3. YEARLONG PROGRAM
Program B2B Incubation lasts one year. You can end the program whenever and without any commitments.
Would you like to try it out? Don't hesitate and register now!
Program B2B Incubation
CZK 5500,-/per mth.

* price per company
* 33% off for VŠE students
Open space spot/member
CZK 1.500,-/per mth.

* not obligatory for incubation
"Only those who have taken a similar path can give you good advice when starting a business. XPORT is exactly the place where you can meet these people."
"After a few months in xPORT, I managed to find business partners.
I moved my project faster than if I hadn't made that decision."
"In our beginnings, xPORT gave us the support we needed to launch an idea among people. Thanks to the connection with VŠE, our idea could quickly get into the implementation phase."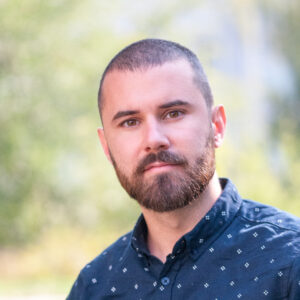 To register into the B2B Incubation program, please fill in the registration form.
Our mentor will contact you promptly after filling the form regarding additional information about consulting your B2B idea.